TSC TPAD Online Filling Form.
TPAD is an open teacher appraisal system that allows both primary and secondary school teachers to evaluate their own performance in order to begin their professional development.
The Teachers Service Commission (TSC) created the Teacher Performance Appraisal and Development (commonly referred to as TSC TPAD) to help teachers improve their teaching skills.
TPAD also assists the commission in strengthening supervision and continuously monitoring the performance of teachers to ensure they maintain their teaching standards at their respective institutions.
This is in accordance with Regulation 52 (1) of the TSC Code of Regulations for Teachers in Kenya, which requires the commission to develop an open appraisal system for all teachers.
How to complete online TSC TPAD Form.
Every other term, headteachers across the country are required to fill out appraisal forms for all of the teachers who work in their schools.
TSC has created an online platform where the entire appraisal process can be completed.
Here's a step-by-step guide to accessing and filling out the appraisal form online:
– Launch your preferred browser and navigate to the official TSC website. You will be taken directly to the Teachers Service Commission Kenya once you click or enter.
– When you click on the "Online Services" tab, you will see a drop down menu with several categories. Choose the "Teachers appraisal" option.
– Click on login in the upper right corner, enter your login information, and you will be able to access the TSC portal dashboard.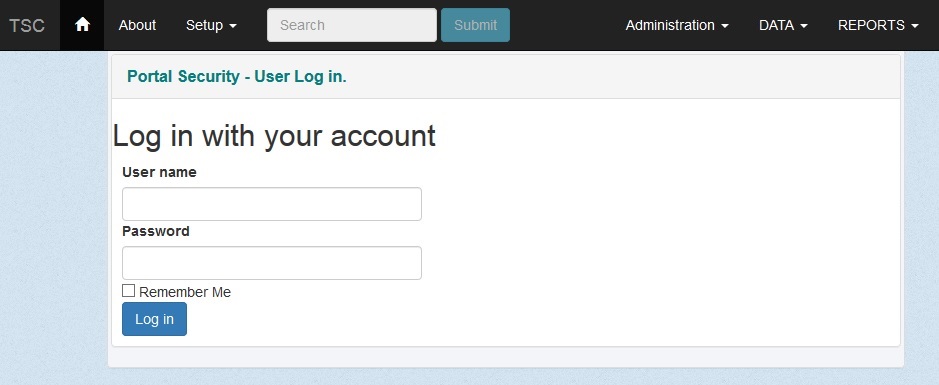 TSC TPAD Online Filling Form.
If you successfully log in, you will be taken to the dashboard. This dashboard displays a number of appraisal forms that you have previously completed.
– To fill out a new form, click on "My institution" to be taken directly to the school's page.
Here you will find a display of all the appraisal forms that have previously been filled out for the teachers in your school if they have been filled out previously.
However, if no forms for your institution have been completed, the page will be empty.
– To fill out the appraisal form for a specific teacher at your institution, go to the almost top right corner and enter that teacher's TSC number, then click search.
The search will be quick, and it will display the name of the specific teacher as well as all of the appraisal forms you have completed for them. If you haven't already filled out a form for that teacher, simply click "Create new."
– After entering the teacher's TSC number, click on the "create new tab" button once the teacher's name appears.
– Enter the appraiser's TSC number, year, term, appraiser's title, and counter signing's TSC number at this point. Then, put a check mark to the left of the blank box where it asks if it is signed by a Head Teacher.
– Click "Create."
The new TPAD TSC school appraisal form will be made available.
– On the form, on the extreme right, there is an action button.
When you click on it, a drop-down menu of options (sections) appears, including lesson attendance, teaching standards mass, teaching standards, professional development, learners' progress, and appraisal remarks.
All of the parts must be filled. Consider opening a new tab for each section to make the process easier. You can do this by hovering your mouse over each option and right-clicking to select the new tab option.
All of these options will necessitate a large amount of data input. Make sure you are patient and take your time to complete the task efficiently.
– Once you've filled in all of the information (more on that later), make sure to click the save button located below the form field to save the information you've just entered.
It is important to note that if you do not do this, you will lose the date, your time, and other resources. To make matters worse, you'll have to redo your work.
– If you are using a single tab to fill out all of the information for a single TSC teacher appraisal, after you have saved the data, click "back to appraisal," and you will be taken to another field.
– From here, you'll be able to access another section of the form; fill it out and continue doing so as you save until you're finished.
– For each teacher, you must enter the class and subject you teach, as well as a combined term score for that specific class and subject.
– Do the same if that teacher teaches several subjects in different classes.
– You must also fill in the number of lessons the teacher was supposed to teach throughout the term as well as the total number of lessons the teacher actually taught for the term.
– Finish with your remarks as the school's principal.
– When you get to the professional development section, click "create new" and start filling out the remarks.
To avoid having to repeat the process due to data loss, use the same procedure you used previously – fill in the data and then save it.
Your work will be completed once you have finished all of the sections and saved the information for each teacher. You can now start filling out another appraisal form for the next teacher.
It is important to note that there is no "Submit" button. As you continue to save the data as you fill out the form, the information will be automatically received by the TSC system.
As a result, it is critical that you save data in each field you fill out as you go.
– When you log in to the TSC portal dashboard, you can see all of the forms you've completed.
– To download any of the forms, open the form by clicking on it.
– To download the form, press Ctrl + P on your keyboard, which will bring up the "Print form" option.
– Follow the on-screen instructions to download and save the form to your computer.
Also Read:
To summarize, the entire procedure will take some time.
As a result, ensure that you adequately prepare yourself with all of the teachers' performance records for an easy TSC appraisal online registration process.
Best wishes!
TSC TPAD Online Filling Form